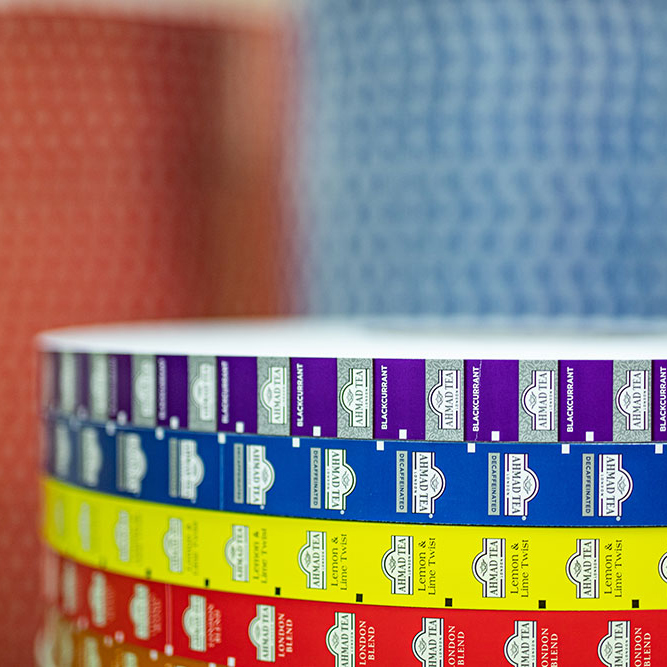 Tea tags
In today's highly-competitive business environment, distinctly unique tea tag printing materials enable you to stand out from your competitors, boost your branding, attract customers, and keep them loyal.
At Flexi Print we produce high quality soft tea tags and hard tea tags for world renowned tea brands while leading the industry in South East Asia. Our tea tag printing operates using high end quality control methods and the newest machinery in the field; such as Bobst 12 colour flexo machinery capable of 12 colours per side or 6 colours on both sides. These multi coloured presses ensure that exact tolerances are retained with the best quality print.
Our current manufacturing facility is capable of producing up to 100 million high quality tea tags per day. A-Z runnable reels in continuous operation indicate precise tea bag tag counts for customers to stay in touch with the process.
As we hold your best interests at heart, our quotes allow clients to design and decide the exact product they want.